sponsored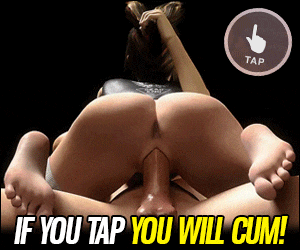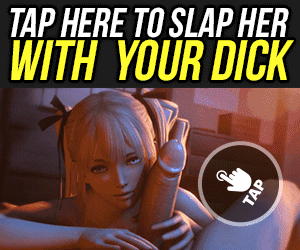 Add to Favourites

Played: 1071256

Tags: Adventure Blow Job Cumshot Flash Games Group Sex Handjob Hentai Heroes Lesbians Logical Oral Sex Over 18 Perversion Point and Click Puzzle Quests Recommended RPG Sex Shemales Simulators Skill Based Tactics Teen Sex Toys [change]

Description: WAIT UNTIL New Game button appears (all files need to be preloaded). This adult adventure game is for those who love hard adult games. Plan your actions and improve your skills. There is a good tutorial inside the game in English. Read everything to learn how to fuck all girls: Asuka, Haruhi, Horo, Lala, Mari, Menace, Miko, Mikuru, Mio, Mugi, Orihime, Princess, Ranka, Rena, Saber, Sakura, Sheryl, Yoko, Yoruichi.

Similar:
Comments


Animal74

@

2014-03-07 05:44:29

Game does not work,let it "pre-load" for over 5 minutes and still nothing

Like Reply

TheKid

@

2014-03-08 16:56:04

Its a great game. Tho'.....it need a lot of updates, and there is a bug, when i put a slave on the second square, to put her to a job, at the afternoon, the slave moves back on the first...and its kinda sucks. Hope it gets fixed soon. Love this game.

Like Reply

Mister

@

2014-03-10 09:46:17

really good game, but needs some updates to fix all the bugs. like i could never explore the town again cause this action stopped working after the first time. had to save and load a lot to fix the bugs

Like Reply

Jien

@

2014-03-13 04:16:47

Cant wait for game to be finished. cant advance guild rank. no guild meetings. town and gameplay is limited... lotsa promise just not finished

Like Reply

Cyst

@

2014-03-15 23:00:34

Loaded (slowly but) nicely for me. Though...I had a hard time figuring out stuff, or maybe the game itself isn't "perfect", not even the finished content I mean. Decreasing lust proved extremely difficult...impossible for me, with it constantly on maximum, sanity and happiness were dropping fast, yet it had little to no impact on the behaviour of the characters. "love" means little here, changes nothing (is it intended?), health (with happiness) jumped up and

Like Reply

Cyst

@

2014-03-15 23:01:42

down for me for no reason. Also, fortune telling, I can't fiuger it out. Thought it'd be like most skills, that doing it would result in improvement but nothing. Figuring out quests (without clues...?) too proved challenging and the (yet) missing content narrows down the gameplay pretty much. Still I managed to screw up hours playing it, even after finishing the "buisness" it was entertaining enough. Just needs a whole lot of work.

Like Reply

edeo

@

2014-03-27 19:00:59

does anyone know how to get extra furnature and what to do for it or other ouest and cure for the carpenters laugh poor girl

Like Reply

edeo

@

2014-03-28 21:12:53

nothing like skaking a bed and mini beds falls out and produses flowers yay shake that bed some more money sell it when you got it no need to find funature . just shake that bed and watch mini me.s pop out

Like Reply

...

@

2014-05-10 20:04:43

To Edeo:you need 2 slaves and exactly 2 slaves,no more and no less. then just ask to go in and drag the slaves to their slots,and the assistant to her slot,and it'll let you in

Like Reply

Esteban

@

2014-06-23 08:25:38

I like to enter the game loads everything but still I can not play

Like Reply

edeo

@

2014-07-27 21:29:40

yes its a long load but wen you see new game and misc on screen thats when you start game and if you don,t see it restart load

Like Reply

haruka

@

2015-01-02 04:01:19

the game needs to be fixed cant change guild settings and hold meetings

Like Reply

LESBIANS4LIFE

@

2015-01-06 12:36:43

"I tried to get Emiko to do what you said, but she just wouldn't listen! So we ate ice cream instead. Want some?".... my assistant told my that.

Like Reply

The Master

@

2015-01-06 13:32:41

If You're Playing This Game For The Hentai Then I Suggest You Get 2 Slaves In The First 2 Days. Give The One You Like Less The Present, And The One You Like More The Love Potion. Once Done Just Always Have Sex With Her And Masturbate... if that's your thing =|

Like Reply

Edo

@

2015-02-19 10:52:47

iwould wait .until day 10. build cash and supplys first but thats my plan and runs smoother than first two days.

Like Reply

Manlee

@

2015-02-25 02:38:27

Yep moving the beds around and popping new beds is a pretty neat trick, but also notice that there are in infinite potted plants in the furniture window. you can load up your inventory got to town and sell them to Cat Paw's, Two Snips, or Jewelry store for $250.00 ea. lol

Like Reply

UndeadNoob

@

2015-03-28 02:52:59

How do I use the second master bed room (assistant bed room)

Like Reply

Buster

@

2016-01-26 12:44:22

How do I earn money except selling for sex? and is there any cheats for this game?

Like Reply

Yolo366

@

2016-04-14 15:54:49

Super Game! I hope that the bugs get fixed an the sex acts images get a little Video ;) But its Super without that too :) PS.: There is a bed dublicate glitch for the ones that want to have Money really fast ;

Like Reply

WTF

@

2016-05-07 07:15:05

(+1)

THIS GAME IS SO TERRIBLE AND AGGRAVATING AND ANYONE WHO SAYS ITS GOOD OR THE BEST IS A FUCKING YOUNG CHILD RETARD. THIS GAME BLOWS SHIT COVERED DECEASED DICK. THERE IS NO SEX! NONE! NO SEX NO ANIMATIONS NO FUCKING. JUST REALLY BASIC SHITTY NUDITY IN TERRIBLE PHOTO FORM. THIS IS FUCKING RETARDED. THIS GAME COULD BE ON A NORMAL FLASH GAME SITE NOT AN ADULT ONE.

Like Reply

SavageMoon

@

2016-05-18 20:22:41

Too bad you can't upgrade the farm to the same size as the mansian.

Like Reply

Sad

@

2016-06-10 20:20:15

The Game been Abandernd by The Creators And Mainteners Daisy Strikes Nolonger Doing Updates to it Not even GIveing the Sorce out

Like Reply

GNSAmoDeMascotas

@

2016-09-10 06:01:22

WTF @ De hecho el juego es ULTRA-GENIAL, si, tiene bugs, la falta de escenas sexuales, todavia le hace falta gestionar algunas cosillas y segun el tipo de abajo nunca lo terminaran :c. Pero la idea en si, es INCREIBLE, tener una esclava sexual, vestirla y hacerle lo que quieras, es hermoso :'DDDD

Like Reply

Theinsanejoe

@

2017-06-12 14:13:11

the game crashes my internet every time i try to start it.

Like Reply

Kachok

@

2017-06-13 02:52:17

Having a hard time with this game, cannot find any weapons/armor, furniture, no way to revive slaves after they have fallen in battle, no more fights after beating the practice rounds, and I still have no idea what all those other buildings are for, is it broken or am I missing something. Any help guys?

Like Reply
Comment on this game
Join for a free, or log in if you are already a member.
We support OpenID as well.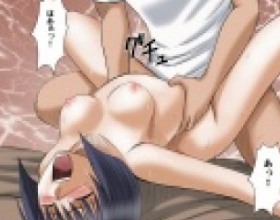 Tokiko Pure 3
Random Game « »
sponsored